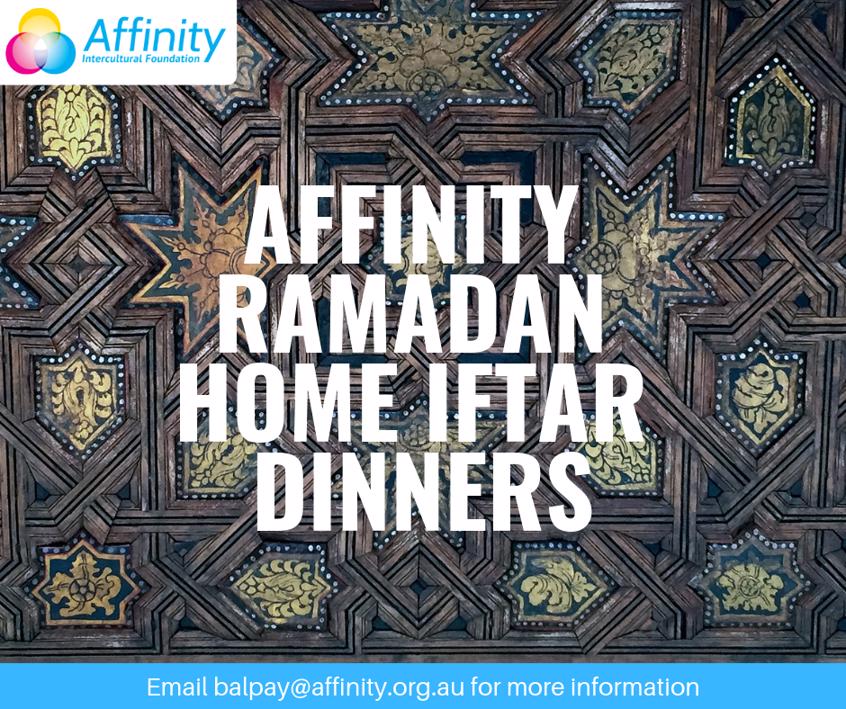 About The Event
These iftar 'breaking of the fast' dinners, held during the Muslim holy month of Ramadan, is an excellent opportunity for individuals to engage in intercultural and interfaith dialogue.
The feedback we have received from previous participants confirms that such engagement facilitates an understanding of Islam and enhances the Muslim community's sense of belonging and contribution to Australian society.
Our aim is to contribute towards the growth of a harmonious and inclusive community. Upon receiving your registration, we will get in touch to provide more details.
Click here for SBS's article on last year's Affinity Ramadan Home Iftar Dinners.