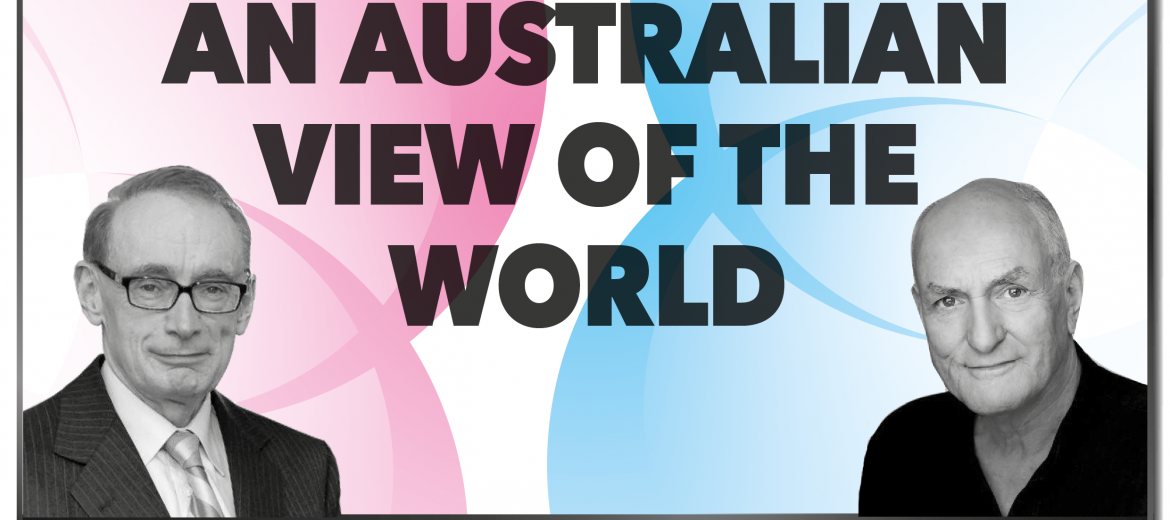 About The Event
Professor the Hon Bob Carr will speak on "An Australian View of the World". This lecture series will be facilitated by Richard Broinowski AO.
Professor the Hon Bob Carr, Professor of Industry in Climate and Business UTS
The Honourable Bob Carr is Industry Professor (Business and Climate Change) at the University of Technology Sydney (UTS). Professor Carr works with the Institute for Sustainable Futures and the UTS School of Business, bringing his unique skills and experience to diverse portfolios, including business and industry, international relations and climate change research and policy.
Professor Carr is a former Foreign Minister of Australia (2012-2013). He is also the longest continuously serving Premier in New South Wales history (1995-2005). Between 2014-2019 he was Director of the Australia-China Relations Institute (ACRI) at UTS, the only think tank in Australia devoted to the study of the Australia-China relationship. He received his Honours degree in History from the University of New South Wales. He is an Honorary Professor at Beijing Foreign Studies University.
He is recipient of the RSIS Distinguished Visiting Fellowship from Nanyang Technological University and the Fulbright Distinguished Fellow Award Scholarship. He has served as Honorary Scholar of the Australian American Leadership Dialogue.
For more information on Bob Carr click here.
Richard Broinowski AO, Former Diplomat
Richard Broinowski is a former Australian diplomat. He served as Ambassador to Vietnam, Republic of Korea, and to Mexico, Central American Republics and Cuba. He was also General Manager of Radio Australia.
On retirement, Richard was an Adjunct Professor in Communications at Sydney University. From 2014 to 2017 he was also President, NSW Chapter of the Australian Institute of International Affairs. He is now a writer and public commentator on Australia's foreign policies.
His books include A Witness to History (MUP 2001), Fact and Fission: the truth about Australia's Nuclear Ambitions (Scribe, 2003), Driven, an autobiography (HarperCollins 2009), and Fallout from Fukushima (Scribe 2012). Richard has been awarded the Officer of the Order (AO) Medal in 2019, for his distinguished service to international relations through the advancement of Australia's diplomatic, trade and cultural relationships.
For more information on Richard Broinowski click here.
Our Speakers
Professor the Hon Bob Carr