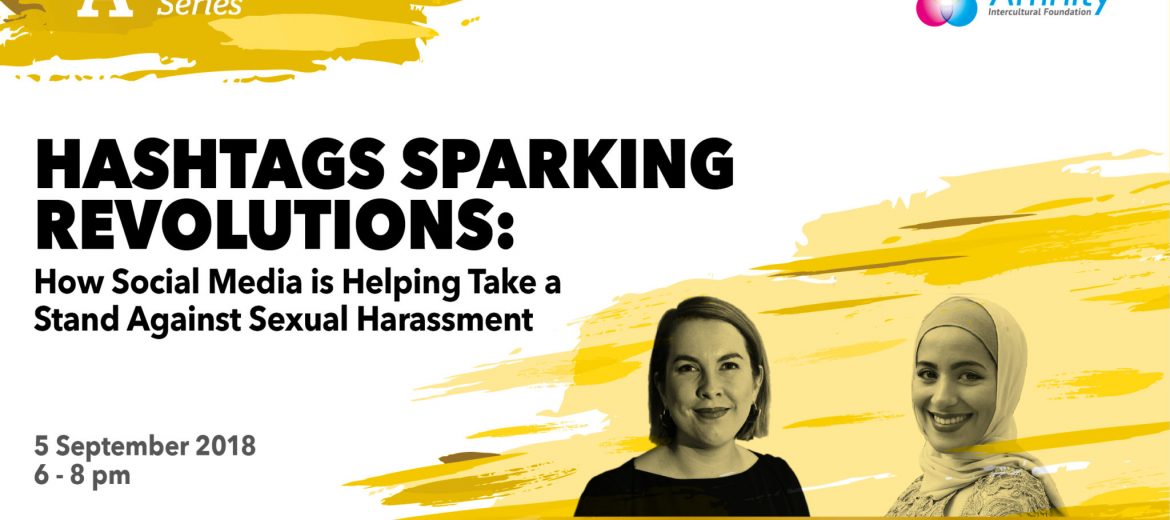 About The Event
Join us for an evening A+ Youth Lecture with Sara Mansour, co-founder of Bankstown Poetry Slam. The topic of Sara's talk will be 'Hashtags Sparking Revolutions: How Social Media is Helping Take a Stand Against Sexual Harassment'. Light dinner will be served at 6:00pm. The talk will start at 6:30pm.
About the speaker:
Sara Mansour is a lawyer and spoken word poet who co-founded Bankstown Poetry Slam in February 2013. Bankstown Poetry Slam has grown to be the largest regular poetry event in the country, regularly attracting hundreds of people to its events every month. Sara writes and performs about the political in a very personal way. She is passionate about how spoken word poetry can be effective in empowering communities, especially youth.
Facilitator:
Kathleen Calderwood is ABC News' Western Sydney reporter. In 2017, she was given the prestigious Andrew Olle Scholarship and worked at 7.30, Lateline and Landline. Before moving to Sydney, Kathleen reported across regional Queensland for four years.