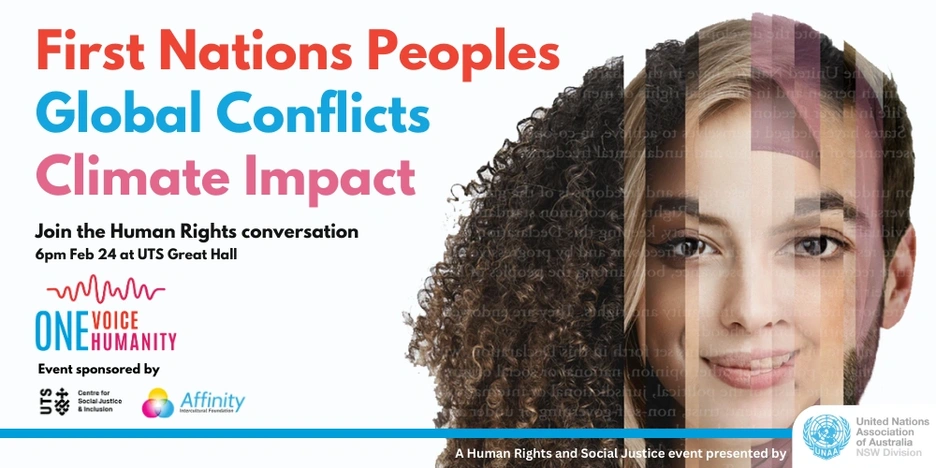 About The Event
The United Nations Association of Australia (NSW) together with Affinity Intercultural Foundation presents One Voice, One Humanity 2022 to mark UN Human Rights Day (Dec, 2022) and World Day for Social Justice (Feb 2023).
One Voice, One Humanity is a live program of speakers and performances curated by the UNAA (NSW) Human Rights Pillar, in partnership with Affinity Intercultural Foundation and Centre for Social Justice & Inclusion, UTS.
The event is a shared platform for the Human Rights community, in a TEDx style curated event of 5-minute narratives, performances, creative expression and videos clips, highlighting the complexity of Human Rights issues; create awareness on the challenges and celebrate the many achievements.
This year the focus is on three major themes:
Climate Impact on Human Rights
Conflict Impact on Human Rights
First Nations and Human Rights

Our speakers this year include representatives from Save The Children, Australian Human Rights Commission, The Institute of Economics and Peace, and Amnesty International and those with lived experience.
Join us at the Great Hall, UTS on Friday 24 February from 6:00pm to 8:30pm AEDT to experience the diversity of human rights voices!
To get your ticket click here