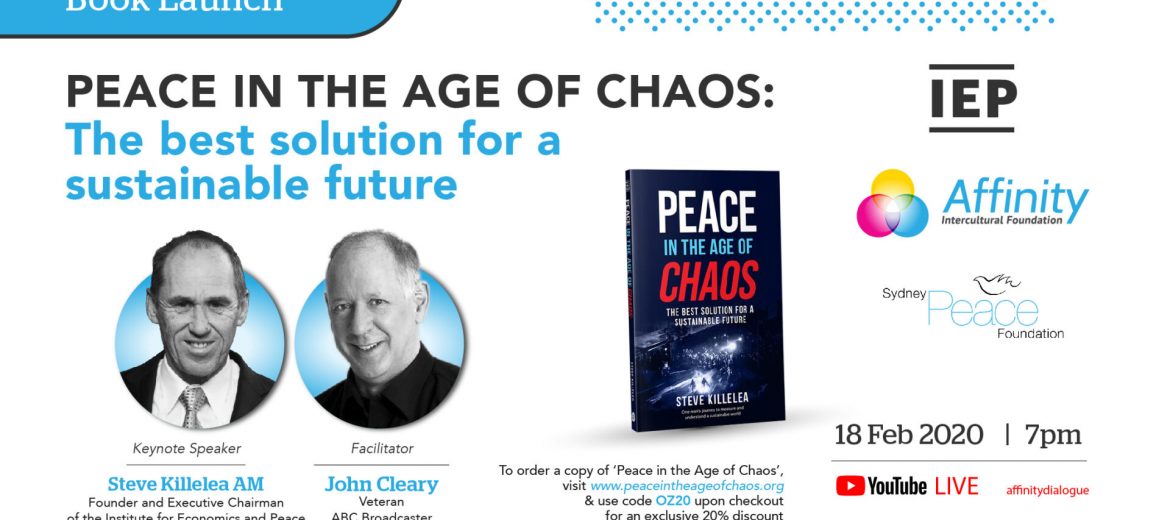 About The Event
The major challenges facing humanity are global in nature – climate change, pandemics, ever decreasing biodiversity, lack of usable fresh water and food security to name a few. Without a world that is basically peaceful, we will never get the levels of trust, cooperation and inclusiveness needed to solve these issues – yet, what creates peace is poorly understood.
In his ground-breaking debut novel, Peace in the Age of Chaos, Steve Killelea AM, founder of both the Global Peace Index and the world-renowned think tank the Institute for Economics and Peace, shares his personal journey to measure and understand peace – a peace that positive, achievable and a tangible measure of human wellbeing and progress.
Join us for a conversation with Mr Killelea about his new book, why he believes peace is a perquisite for survival of society as we know it in the 21st century, and how Positive Peace provides an exciting new approach to solving some of the most intractable problems of our time.
To order a copy of 'Peace in the Age of Chaos', visit www.peaceintheageofchaos.org and type in the promo code OZ20 upon checkout for an exclusive 20% discount on either the hard copy or digital version of the book.