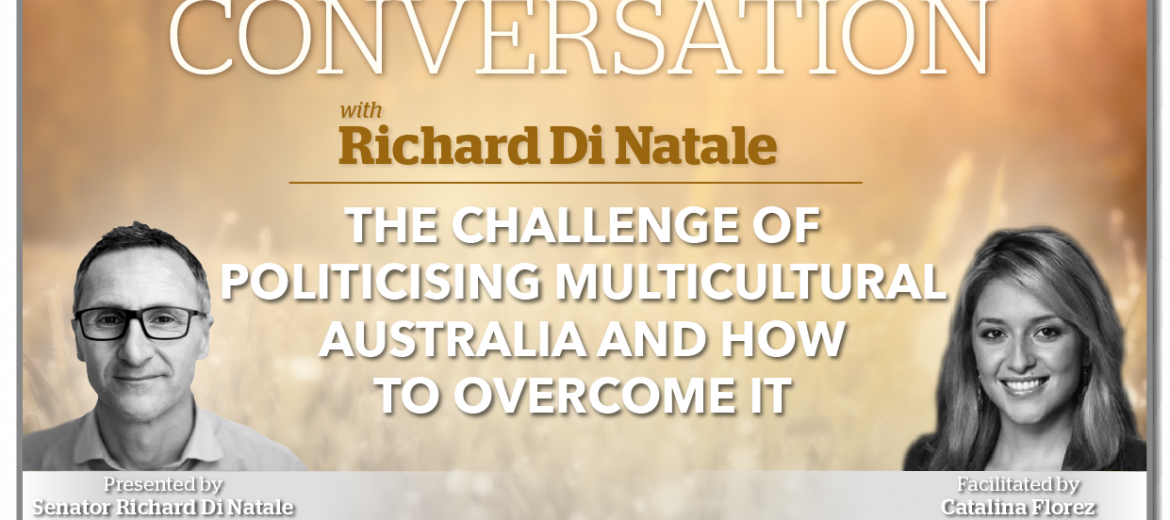 About The Event
Join us for a morning conversation with Richard Di Natale, Leader of the Australian Greens. Breakfast will be served at 7:30am. The talk will start at 8:00am.
About the Speaker:
Richard Di Natale| Leader of the Australian Greens
Dr Richard Di Natale is the leader of the Australian Greens. He was elected to the federal parliament in 2010 and re-elected in 2016. He was the first Greens' first Victorian Senator. His portfolios include health, multiculturalism and sport.
Prior to entering parliament, Richard was a general practitioner and public health specialist. He worked in Aboriginal health in the Northern Territory, on HIV prevention in India and in the drug and alcohol sector. His key health priorities include preventative health, public dental care and responding to the health impacts of climate change.
Richard's achievements in parliament so far include securing almost $5 billion towards Medicare-funded dentistry, winning a campaign to divest $250 million worth of tobacco stocks from the Future Fund, and spearheading campaigns into many issues of public significance such as dying with dignity, medicinal cannabis, and drug law reform. He is the co-convenor of the Parliamentary Friends for Drug Policy and Law Reform, the Parliamentary Friends of West Papua and the Parliamentary Friends of Medicine.
Richard became the leader of the Australian Greens in May 2015 following the retirement of Senator Christine Milne.
Richard, his wife Lucy and two young live on a working farm in the foothills of Victoria's Otway Range. The son of Italian migrants, Richard grew up in Melbourne. He played VFA football for six years and is a long-suffering Richmond Tigers fan.
About the Facilitator:
Catalina Florez | Political Reporter at Network 10
A broadcast journalist of ten years, Catalina Florez has covered everything from leadership spills and federal elections to bushfires and droughts. After an award-winning period in regional NSW, she moved to Sydney to cover general news but her fascination with politics lured her to Network Ten's Canberra bureau. She covered the Prime Ministership of Tony Abbott before a leadership spill installed Malcolm Turnbull and travelled with and reported on both campaigns during the 2016 election. Catalina now heads the political bureau at NSW Parliament House where she's already covered the leadership of two Premiers. During her career, not only has she reported on major political events but also broken stories about children in detention and the mistreatment of prisoners in the justice system. Colombian born and fluent in Spanish, Catalina has a passion for storytelling.