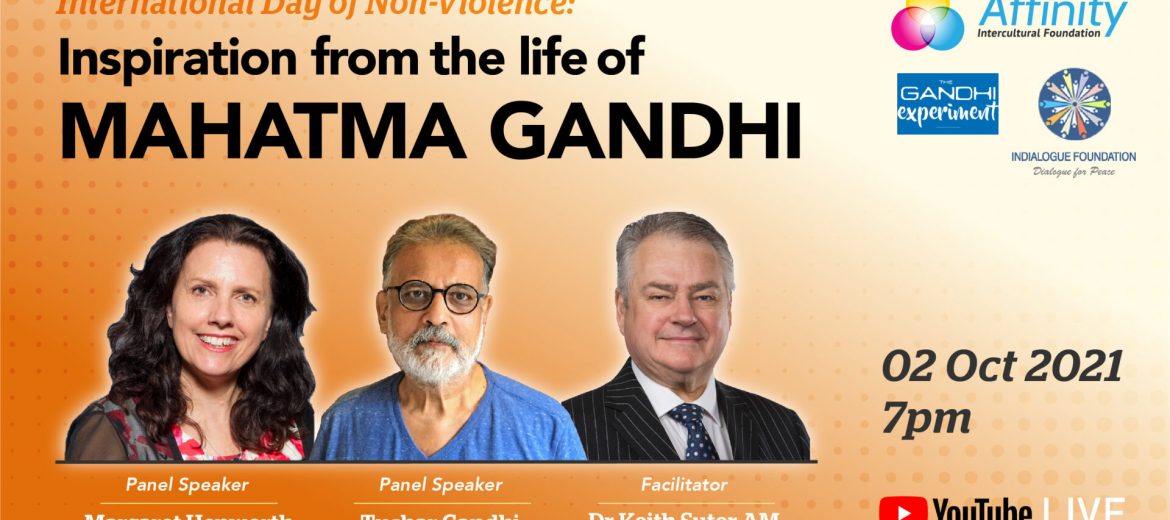 About The Event
The International Day of Nonviolence is symbolically fixed on the anniversary of the birth of Mahatma Gandhi, the Indian thinker and politician who elaborated and applied the philosophy and strategy of nonviolence as early as 1906.
The life and times of Mahatma Gandhi have much to teach the contemporary world. A leader for Indian independence, for an end to racism and to the evils of the caste system, Gandhi gave a lifelong commitment to basic human rights. In pursuit of that goal, he summoned courage, displayed consummate organisational skills, and taught the enduring philosophy, language and practice of non-violence.
Join in on 02 Oct at 7 pm to hear from our distinguished panel of speakers.
Registration link: https://bit.ly/3ohL6b8
YouTube link: https://youtu.be/AMtenV1FCPU