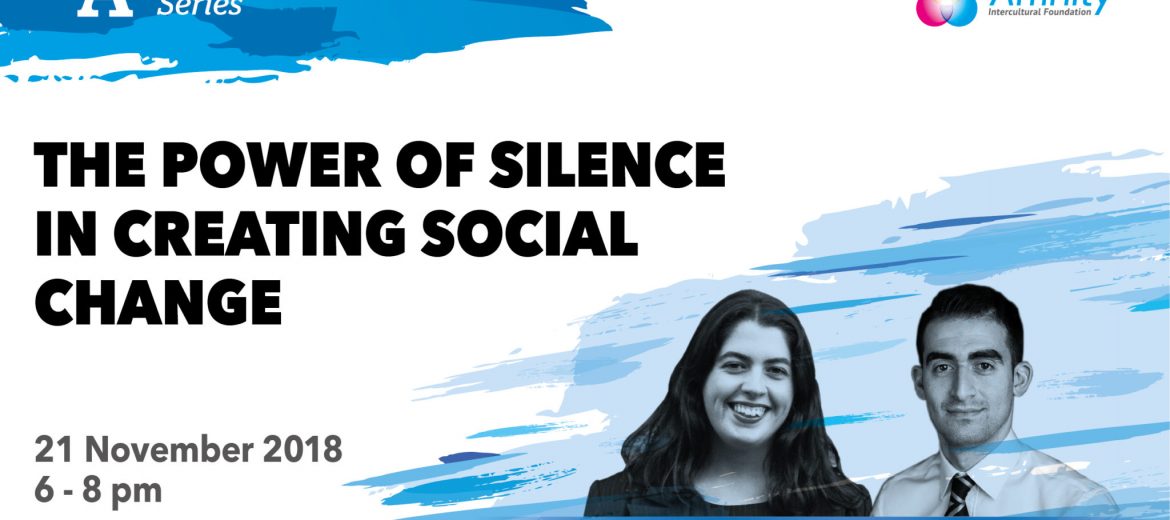 About The Event
Join us on Wednesday, 21 November for an A+ Youth Lecture with Madeleine Goodsir, President of the Notre Dame Sydney Law Society, as she discusses the power of silence in creating social change. The talk will be facilitated by Omar Dabbagh, journalist from SBS World News. Light dinner will be served at 6:00pm. The talk will begin at 6:30pm.
About the Speaker
Madeleine Goodsir attended International Grammar School and was School Captain in 2014. Madeleine is in her penultimate year of an Arts/Law degree majoring in Politics and International Relations at the University of Notre Dame, Sydney. Madeleine has been a member of the Notre Dame Sydney Law Society since 2016 and is the current President of the Committee. Madeleine is also an active member of the Australian Law Students Association, having been elected as Education Officer (Higher Education) for the 2018-2019 term. Madeleine is an active participant in team sports, a competitive netballer and fierce supporter of the Sydney Swans.

About the Facilitator
Omar Dabbagh is an award-winning journalist for SBS World News, focusing on both national and international issues. Born and raised in Sydney, Omar has worked at numerous Australian and international media organisations; including Ten News, Sky News, and News Corp.
Two standout stories for Omar during his time at SBS are following the Donald Trump camp during the 2016 US Presidential Election and covering the 2018 Thai cave rescue. He was selected to participate in the CNN Journalism Fellowship at its World Headquarters in Atlanta, Georgia. Proud of his Syrian heritage, Omar is passionate about foreign affairs, multiculturalism, and promoting cultural and social unity.