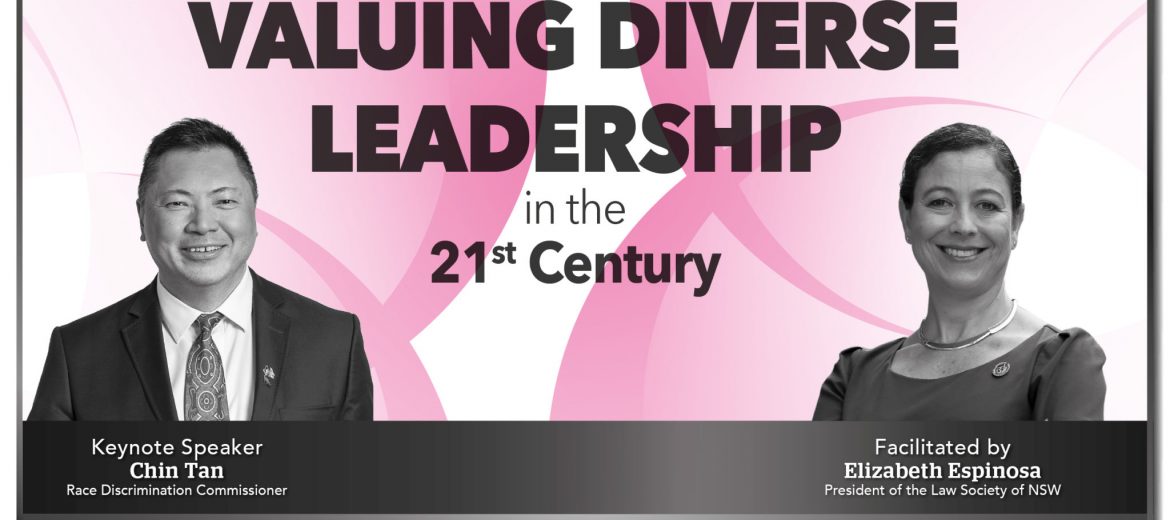 About The Event
Race Commissioner, Mr Chin Tan will speak on "Valuing Diverse Leadership in the 21st Century"
Mr Chin Tan, Race Commissioner
Chin Tan commenced his term as Race Discrimination Commissioner on October 8, 2018.
Prior to joining the Commission, Chin spent three years as the Director for Multicultural Engagement at the Swinburne University of Technology in Melbourne.
Chin's focus at Swinburne University as the head of its cultural diversity strategy was to work collaboratively across the University and the wider community to ensure that Swinburne succeeded as an institution of cultural diversity excellence.
His leadership role resulted in Swinburne on 23 November 2017 being conferred a High Commendation award by the Victorian Government under the Victorian Multicultural Excellence Awards 2017 – Business category.
Chin was the Chairperson and Statutory Head of the Victorian Multicultural Commission from 2011 to 2015. The Commission is an independent statutory authority with responsibilities to support and promote the benefits of Victoria's cultural diversity.
Previously, he enjoyed a successful career of more than twenty-four years as a practicing lawyer that included partner roles at a number of Melbourne firms.
Chin was the Co-Chair of the Police and Community Multicultural Advisory Committee and served in many other organisations and bodies. This included the Chamber of Commerce, the Australian Football League's Multicultural Focus Group, professional and business associations and Local Council committees.
He was until recently a member of La Trobe University's Asia Advisory Board and has had either led or been a member of many other community organisations. Chin was also the President of the Chinese Community Council Australia (Vic) 2016-2017.
For Information regarding Chin Tan click here.
Elizabeth Espinosa, President of the Law Society of New South Wales
Elizabeth Espinosa took up the role as the President of the Law Society of NSW on 1 January 2019.
Elizabeth is the first graduate from the University of Wollongong to hold this position and the first member of her family to practise as a lawyer. Elizabeth is a strong supporter of professional integrity, the rule of law, natural justice principles, education and diversity and inclusion.
In her current and previous role as General Counsel in a local government authority, Elizabeth is a crucial part of the executive team and a lead decision maker in numerous complex matters. She has often been involved in the interplay of various Commonwealth and State legislation and corporate governance and probity principles.
Elizabeth has taken a year's leave of absence from her role at Liverpool City Council where she manages and supervises three divisions – legal, governance and procurement.
For more information regarding Elizabeth Espinosa click here