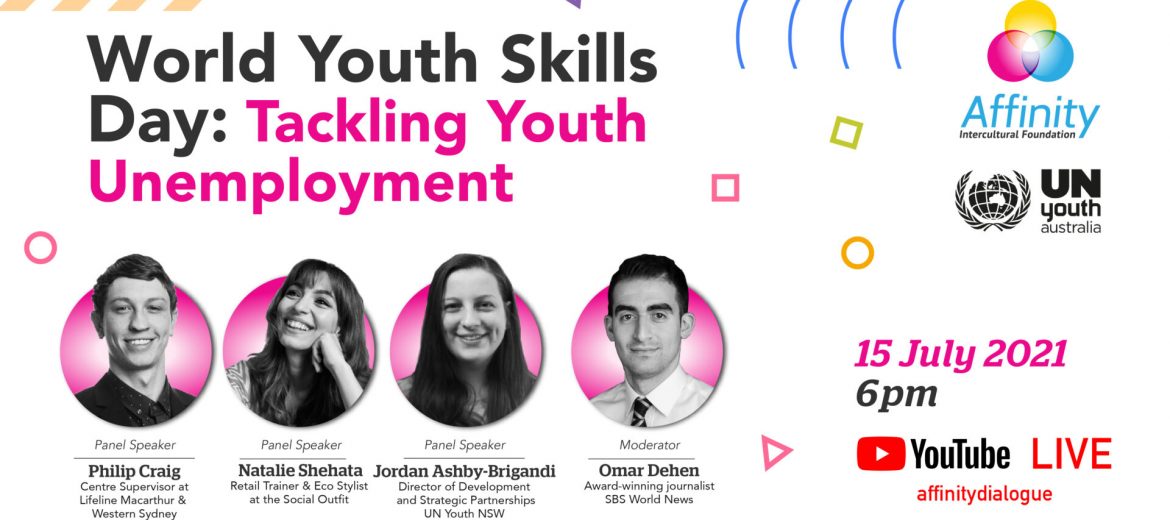 About The Event
Event Description
The United Nations General Assembly declared 15 July as World Youth Skills Day, to celebrate the strategic importance of equipping young people with skills for employment, decent work, and entrepreneurship. Today highlights the opportunities and challenges that young people face in employment, particularly in NSW Australia.
Skills and jobs for youth feature prominently in the 2030 Agenda for Sustainable Development, and SDG target 4.4 calls for a substantial increase in the number of youth and adults who have relevant skills. The pandemic has seen severe impacts on the economy, with the highest-burden borne by the young people who have lost jobs. We are joined by a panel of young people who discuss what it means to be a young, educated person, what job insecurity means for our future and what is the way out of this for the youth.
Be5low are the links required for the event.
Registration link – https://events.humanitix.com/world-youth-skills-day-tackling-youth-unemployment
YouTube streaming link – https://youtu.be/pTOEIH4IaLg