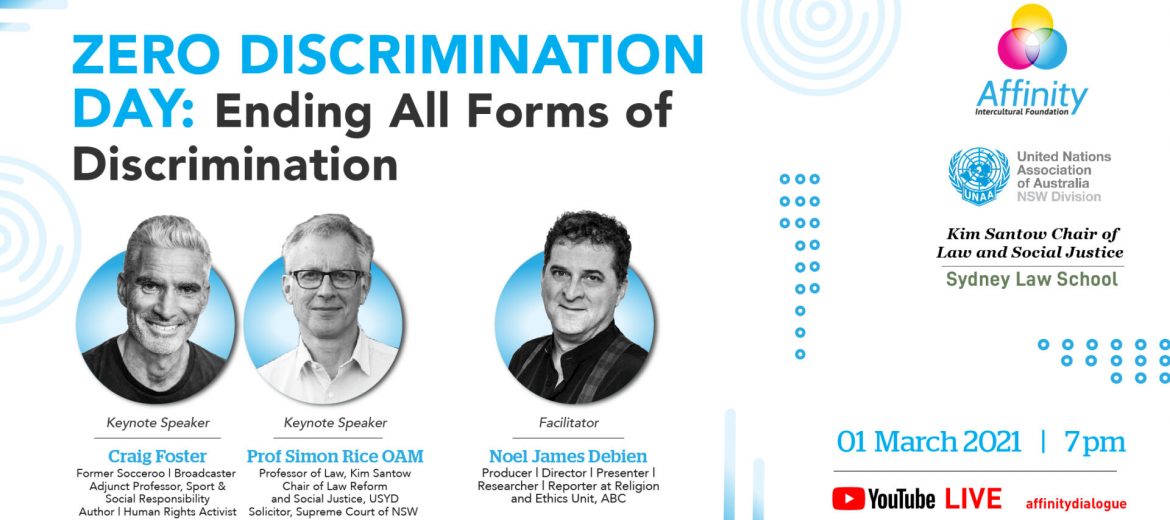 About The Event
Affinity proudly presents Zero Discrimination Day in partnership with UNAA NSW and the Kim Santow Chair of Law and Social Justice USYD.
Zero Discrimination Day highlights how people can become informed about and promote inclusion, compassion, peace and, above all, a movement for change. Zero Discrimination Day is helping to create a global movement of solidarity to end all forms of discrimination.
Hear from Professor Simon Rice OAM (Professor of Law, Kim Santow Chair of Law Reform and Social Justice, USYD) and Craig Foster AM (Former Socceroo and Human Rights Activist) as they discuss with facilitator Neil James Debien (Reporter at Religion and Ethics Unit, ABC).