Community & Government Working Together To Advance Refugee Settlement
October 12, 2018
2022-05-16 6:15
Community & Government Working Together To Advance Refugee Settlement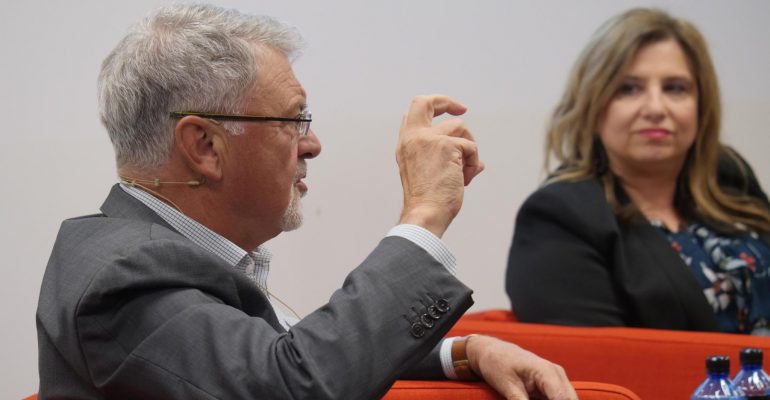 Community & Government Working Together To Advance Refugee Settlement
On Wednesday, October 11, Affinity Intercultural Foundation organised a panel discussion titled 'A Big Job: Community & Government Working Together To Advance Refugee Settlement'.
Panellists Professor Peter Shergold, Chancellor of Western Sydney University, & Esta Paschalidis Chilas, Government and Member Relations Manager at Settlement Services International, enlightened the audience on the efforts, challenges, and successes of refugee settlement in NSW.
Introduced by facilitator Dr.Sev Ozdowski, Chair of Australian Multicultural Council, Prof Shergold touched on the scale of refugees received by New South Wales on average, and the ability of the state to accommodate such vast numbers with ease.
The former Secretary of Prime Minister and Cabinet said, "Usually NSW has been receiving 4000 to 4500 refugees a year. IN 2016-17 it went up to 11,200 and NSW took about 55-60% of the refugees arriving. However, this isn't a big deal if we can plan for it and get it right."
Prof Shergold's role during his time as one of the nation's most senior public servants was to coordinate state government agencies in an attempt to manage refugee settlement. His collective efforts resulted in an increased expenditure in education for teachers, TAFE, extensive English programs, in health, new and large programs for refugee nursing, trauma, psychological counselling, justice, and legal aid.
He stated, "I saw this position as a way to do government differently. I saw this as a chance to facilitate cross-sectoral collaboration: community and just as much with the NSW business organisation sector. I wanted to ensure that government agencies were responding to the perceived needs of refugees themselves."
One of the largest of those needs was employment services. Prof Shergold noted that sufficient attention was not given to refugees who need employment. Refugees had arrived in Australia to build a new life to support their families and he believes the key to doing that is through the extensive employment services.
The former Coordinator General announced, "The most exciting part of encouraging state government agencies to work with the community sector was [bringing] a change in the public service in relation to public regulation, which means we were able to waive the restrictive merit rules to provide more jobs for refugees."
"As of last month, we have had more than 100 positions in the NSW government filled by refugees, by creating champions in a number of different agencies. It's been a great hidden success. NSW is better off."
Prof Shergold concluded his presentation by highlighting the significance of the private sector being facilitated by the public sector together to create public value.
Esta Paschalidis-Chilas noted that Settlement Services International has extended their services to regional NSW, providing services in Armidale and the North Coast.