Responding to Climate Change through Religious Collaboration
November 19, 2019
2022-05-16 5:20
Responding to Climate Change through Religious Collaboration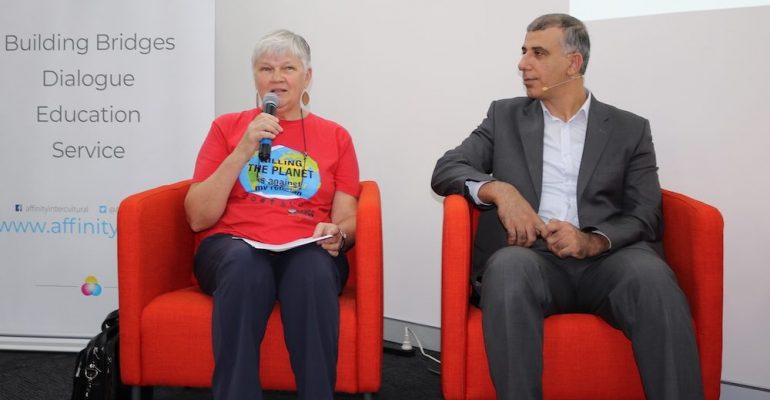 Responding to Climate Change through Religious Collaboration
While Sydney was surrounded by bushfires and smoke, "Faithful Responses to Climate Emergency: Acting In Hope" was the topic addressed by CSU A/Prof Mehmet Ozalp and Ms Thea Ormerod from ARRCC on Thursday 14 November at Affinity Offices in the city.
Affinity hosted yet another lecture series on Climate Emergency with Associate Prof Mehmet Ozalp, Director of the Centre for Islamic Studies and Civilisation at Charles Sturt University and Thea Ormerod, President of Australian Religious Response to Climate Change.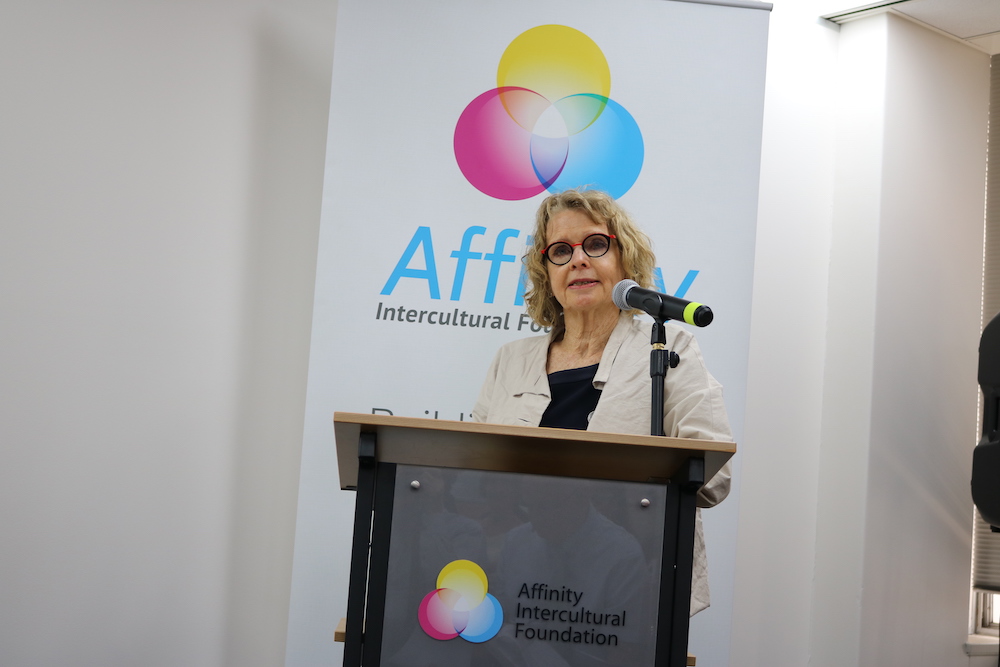 Dr Kathy Egea, Senior Lecturer, UTS and Affinity advisory board member welcomed the audience and introduced the panel facilitated by Associate Professor Clive Pearson, Research fellow at the Public and Contextual Theology Centre, Charles Sturt University.
A/Prof Mehmet Ozalp opened his speech with "The ethical and practical aspects of environmental protection" saying "Climate Change is not only an environmental problem, but it is also a social, political and economic problem" and argues that "the lack of political response is due to not recognizing climate change as a problem."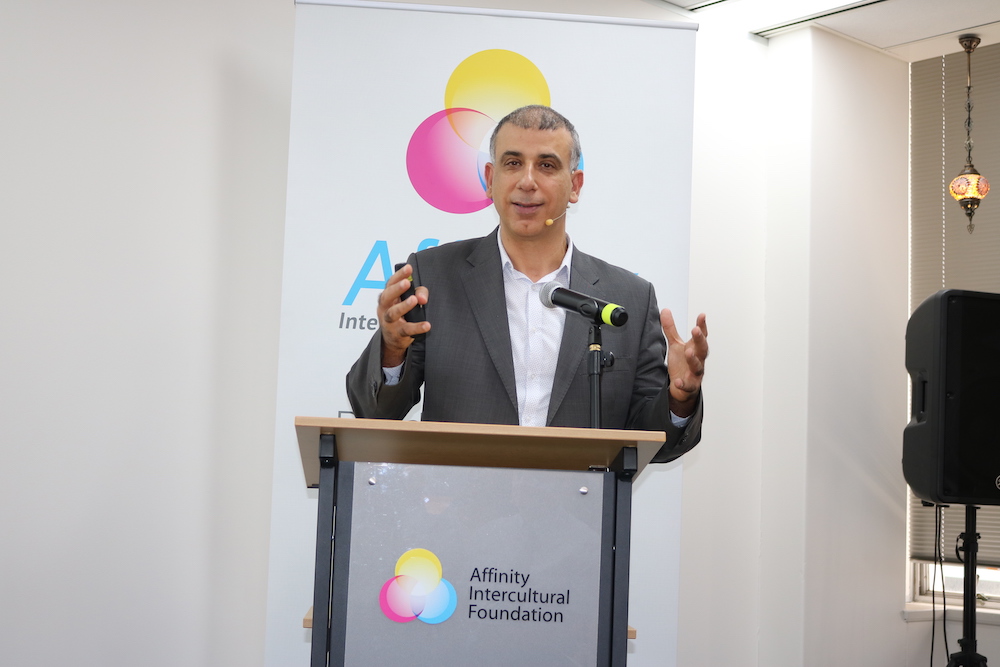 He stated that in the Muslim world, this issue was not recognized as a threat and was avoided with the response of "we have other problems".
He also provided an example of the Indonesian government working with Green Peace to reduce plastic bags usage, however at the same time the government is clearing rainforests, which he believes doesn't go hand in hand.
"It is time for Muslims to take a serious look at the catastrophe the environment is facing," A/Prof Ozalp warned.
In 2015, Muslim leaders released the Islamic declaration on climate change calling for Muslim governments to bring their discussions to an equitable and binding conclusion.
After reading the declaration A/Prof Ozalp claimed that "Protecting the environment is Fard meaning obligatory in Islam for individuals, organizations and governments".
"Every individual has a carbon footprint, it is vital for each individual to reduce their carbon footprint while organizations have the resources greater than individuals to influence society," he further added.
A/Prof Ozalp concluded by calling for climate emergency response by creating "Awareness through education, friends (organizational influence), religious arguments (places of worship) and individual conscience (environmental concern)".
Ms Thea Ormerod opened her speech by stating the fact that, "the global temperature has just increased by 1 degree, yet there are multiple catastrophic events such as the bushfires and drought we see in Australia".
She argued that "even those who acknowledge the seriousness of climate change do not resort to action."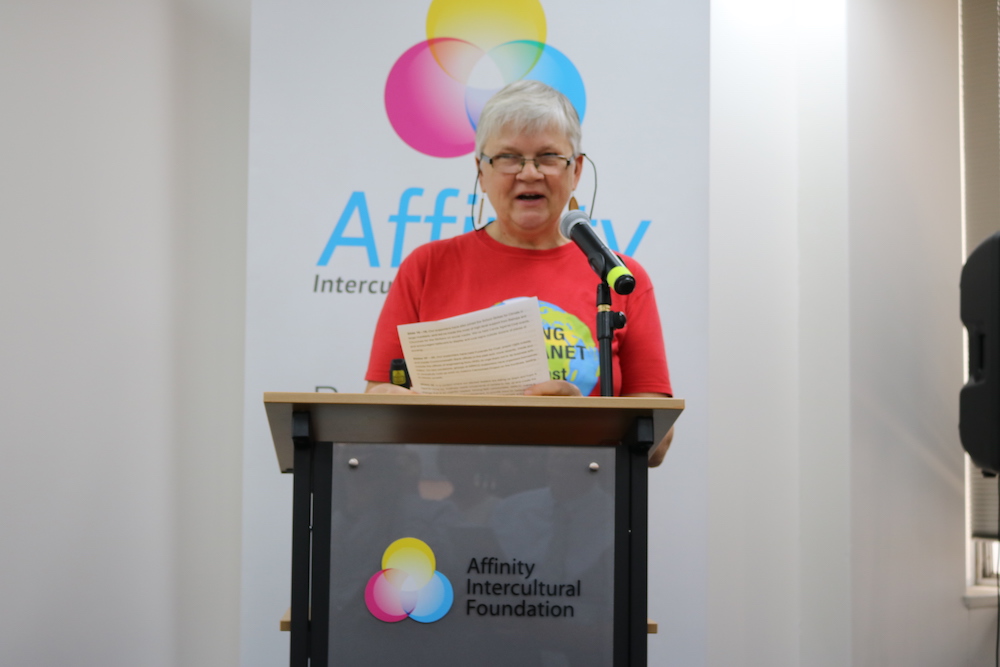 "In a 2015 meta-analysis research studies shows that fear is effective at positively influencing attitudes, intentions and behaviours," Ms Ormerod said.
She further added, "Those of faith search for the traditions to resolve climate emergency because the core to live ethically is at the heart of faith traditions."
She stated that Australia has the highest carbon emissions per capita and we should encourage Australians to embrace lifestyle options, which would reflect caring for the earth.
Ms Ormerod believes that "Australia needs movements of people to rise up and create the change that is urgently needed" and that the ARRCC's response to climate change is to "Provide ways to believers to live out their values with integrity and pressure business and big corporations to do the right thing".
The program continued with a conversation, where the question of "How to keep hope alive?" was raised and Ms Ormerod response was that "People working together draws hope, the more active you are the less anxious and worried you become."
A/Prof Ozalp talked about the three steps that will keep hope alive being action, taking sides (activism) and commitment.
The executive director of Affinity, Mr Ahmet Polat concluded the program saying "Affinity is working for the rise of a new generation which is aware of and strives to protect our environment especially with the concern of the recent bushfires around NSW and Queensland, we can begin this step by inviting experts and knowledgeable speakers and in order to contribute to the well-being of society we must address awareness, concern and promote activism amongst our community.