Media Release: Terror Attacks on Christchurch Mosques
March 16, 2019
2022-05-16 5:23
Media Release: Terror Attacks on Christchurch Mosques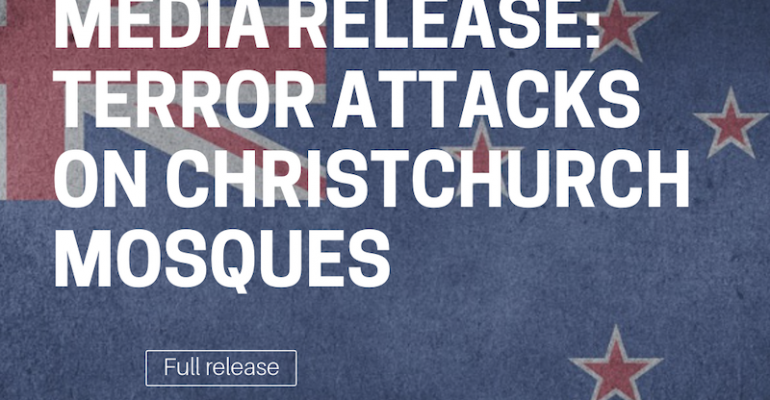 Media Release: Terror Attacks on Christchurch Mosques
Affinity Intercultural Foundation Strongly Condemns the Terrorist Attack on Mosques in Christchurch
The violent attack on our Muslim brothers and sisters as they gathered for Friday prayer in Christchurch New Zealand is a tragedy that has resonated across the world. Our community at the Affinity Intercultural Foundation extends its deepest and most heartfelt sympathy to those who have lost family and friends. Like so many we are struggling to understand the perversion and hatred that would move someone to commit such horrible and senseless devastation on a peaceful community.
These terrible events are the most recent in a series of terrorist incidents around the world that have targeted people of faith in places of worship, reflection and peace. The common feature in the perpetrators is hate-filled anger and bigotry born of prejudice and ignorance. In an age where dysfunctional individuals are using modern technology to communicate, organise and perpetrate terrorist acts, the need to push back against fear and hatred has never been greater.
In seeking intercultural and inter-faith understanding, the urgent work of Affinity is to help people to see the common values in our varied faith communities and to appreciate the strength that is to be found in diversity. Today we grieve with and for all of those lost and injured in New Zealand. We stand in solidarity with this country that takes pride in its respect for diversity and human rights.
For more information about this release please contact Burak Alpay on balpay@affinity.org.au